Home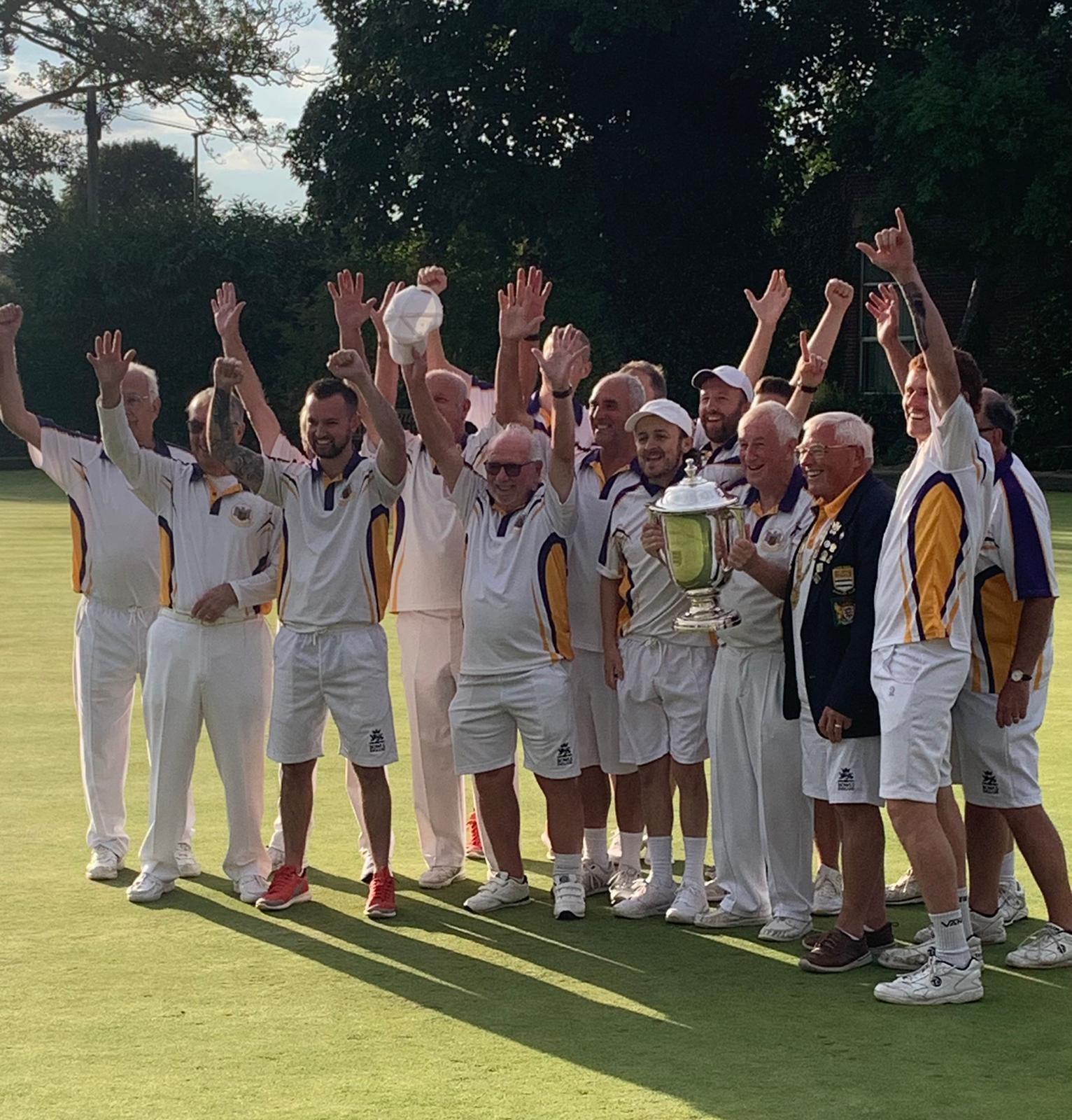 Front Page News
Latest Club Newsletter is available here
Phoenix Trophy
Saturday 1 October 2022 saw the Dorchester Men beat Dorchester Ladies 126-70 in the contest for the Phoenix Trophy. The Men now lead the Ladies by 5-4 as winners of this annual trophy. The Phoenix Trophy was set up to celebrate the re-opening of Dorchester Bowls Club following an arson attack in March 2011. The year's event was sponsored by Somerleigh Court Nursing Home whose representative Angela Roberts took many photos which will be available soon. Details of Somerleigh Court can be found on their website. A big thank you to Angela and Somerleigh Court for their continued support for the event. Also thank you to Joyce in the kitchen, Robbie in the bar and everyone who turned up and made it such an enjoyable afternoon.
County Competitions
The full schedule for County Competition Finals weekend 17/18 September 2022 at Blandford BC is available here.
Results for competitions with involvement for Dorchester players were as follows
County Mixed Fours Winners: J.Evans, T.Cordial, B.Atkins, T.Hume [Poole Park] Runners-up: H.Hovenden, L.Hill, B.Smith, G.Costello [Dorchester]
Unqualified Singles (LUST) Winner: K.Ellis [Dorchester] Runner-up: H.Lannon [Dorchester]
June Culpin Winner: Greenhill Runner-up: Dorchester
Men's Champion of Champions Winner: G.Costello [Dorchester] Runner-up: P.Freeman [Wimborne]
Men's County Cup Winner: Dorchester Runner-up: Poole Park
Dorchester beat Poole Park in the Final of the County Cup on 18 September 2022 at Blandford BC, a report of the game is on the Outdoor County Competitions page.
County League Results
Match reports are now available on the results page.
SDBA League Results
Match reports are now available on the results page.
First Saturday of the Month Bingo
The next Bingo Night Saturday 22 October 2022 at 19:30.
We need 20 people to make it worthwhile so please sign up on the notice in the club if you plan to attend.
Snowball stands at £60+
Come and enjoy a social evening in the Bar, no previous experience required.
Raffle prizes will be gratefully received.
Revised Dress Code
Dorchester Bowls Club revised dress code from 1 June 2022 is now detailed on the Dress Code page.
Outdoor Club Leagues
Outdoor Club Leagues are now available on the leagues page.
Polite Notice
If you test positive for COVID, please advise the Club Office and those that you have been in contact with in the previous few dates.
Please do not come to the Club until you have a negative test and feel well again.
Thank You.
Dates for your diary
Saturday 8 October 2022 14:00 Timber Trophy
Sunday 9 October 2022 10:00 Top Club v Moonfleet 2000 BC at Moonfleet 2000 BC
Dorchester Bowls Club is a premier bowls club in Dorset and has a reputation for giving a warm and friendly welcome to all visitors as well as past and present members. It is located at the Sandringham Sports Centre off Armada Way in Dorchester, only eight miles from Dorset's Jurassic Coast. The Club provides six indoor rinks and an outside green which can accommodate up to eight rinks.
CLICK ON THE BANNER HEADINGS FOR FURTHER INFORMATION
Club e-mail address:- bowlsdt1@btconnect.com